Home

/

WOODY ALLEN TV SPECIALS 1967-69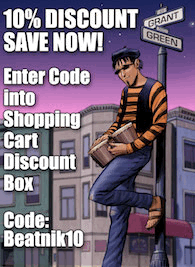 You have no titles in your shopping cart.
Great Movie! A Study in Personalities!
Very Rare film to find. Don Gordon is excellent as the punchy washed up boxer. Carol Anne Seflinger is also excelle... Read More
A Damn Fine Cold War Drama
I've been researching Cold War cinema for a while now. I chiefly am focusing on 80s films, but Ladybug Ladybug serves ... Read More
Let it be
I think it is a great film especially the segment where they are jamming on the Apple roof top. Read More
Different and Interesting
This film separates itself from other documentaries in that it tells the story of the man behind the music. So much h... Read More
Awesome quality
One of the first movies I remember seeing as a kid. Good quality. Worth the price. Read More
Very fun watch
As long as you're not too hung up on perfect hi-fi sound this is a fun festival film. The "high light" for me is Joni'... Read More
Good Wins Out at Platinum High School
Great film quality and sound. Mickey Rooney is great in his role and was a good "B" film actor during the 50's & 60's... Read More
Great JD Film
A must for all Jeffrey Hunter fans. Excellent picture quality and sound. Susan Harrison is sexy and evil. Dennis Ho... Read More
Received order...just wanted to say I'm happy.
The "Birth of the Beatles" (US version) movie is especially good image quality, I would rate it (9.5) for image qualit... Read More
Great Movie and Quality
The picture quality was far better than I expected. Outstanding! This film is a quick snap shot of Alan Freed and the ... Read More