Home

/

DEATH COMES IN SMALL DOSES 1957
Product Tags
Other people marked this title with these tags: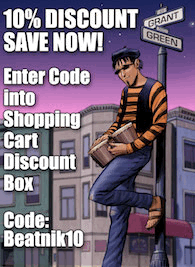 You have no titles in your shopping cart.
Awesome quality
One of the first movies I remember seeing as a kid. Good quality. Worth the price. Read More
Very fun watch
As long as you're not too hung up on perfect hi-fi sound this is a fun festival film. The "high light" for me is Joni'... Read More
Good Wins Out at Platinum High School
Great film quality and sound. Mickey Rooney is great in his role and was a good "B" film actor during the 50's & 60's... Read More
Great JD Film
A must for all Jeffrey Hunter fans. Excellent picture quality and sound. Susan Harrison is sexy and evil. Dennis Ho... Read More
Received order...just wanted to say I'm happy.
The "Birth of the Beatles" (US version) movie is especially good image quality, I would rate it (9.5) for image qualit... Read More
Excellent Film Quality. Fast Service.
Film quality is Excellent. This film is must have if you are a David Janssen fan. The beautiful and flirty Joyce Taylo... Read More
Unseen glimpses of what became the future
This collection of British documentary material has six episodes; the most effective for me were "Ever So Contemporary... Read More
Excellent quality!
Fantastic movie. I am so glad to have been able to find this. The picture and sound is awesome. Thank you so much Video ... Read More
My 2nd all-time favorite movie!
Thank you for my copy of "Let No Man Write My Epitaph." It's my 2nd all-time favorite movie and I couldn't find it on ... Read More
Wonderful film.
What a terrific experience watching this film. I moved to the Village in the early 1960s and remember the Bleeker and ... Read More